Xtreme Global Wrestling League
XGWL.com's reporter Lindsay Hammond caught up with Chris Klyne to interview the young man about In Da House 5 and Klyne had this to say.
Klyne: Sherman, Slash, Exodecai, Patrick Hamburgh, and Tommy Kazarian all want to win that certificate and cash it in to become the XGWL Ultimate Champion...All 5 men have won titles before be it world titles or lesser titles...they have all won titles....I haven't...I am the hungriest one in this match...I want to feed my appetite and if I have to defeat 5 others to do it...I will.
Out of all of us, there's only one who knows what it's like to feel intense pain and that's me. When I was hit by that speeding car, my body went flying until it wrapped around a tree. Many doctors told me and my family that I would never walk again
*Klyne tries fighting back tears*
They said I would be in a wheelchair for the rest of my life but when I turned 14, I defiantly got up out of my wheelchair and walked during my birthday, I knew I overcame odds that the 5 men in the match could not...
At In Da House 5, I plan on defying what is said about being the dark horse and overcoming the odds....To be XGWL Ultimate Champion isn't my destiny....It isn't my fate...it isn't what is written...It is the long culmination of my life...from the moment I was run down to the moments I sat in my room watching wrestling all alone to the moment I was drafted til now...To be Ultimate Champion...It means a lot to everyone else but to me, it means even more...More than Sherman, Exo, Tommy, Patrick, or Slash can even fathom...To me, it's more than a title, it's a stance that I, Christopher Reese Klyne, am unbreakable and if a speeding car couldn't stop me, then nobody can!
Diana Diamond made her intentions real clear when it came to the Gold Certificate match. During a tag team match in which Diamond teamed with Alice Blackwell to take on Crymson and Kendall Lewis, the match denegerated into an all-out brawl between the four women until Diana was thrown out of the ring. Diamond returned a few minutes later with a ladder which she used to decimate Crymson, Alice Blackwell, and Kendall Lewis. To make matters worse, Diamond placed all three side by side and threw the ladder down on them. Diamond was standing tall after that but it will be something to see when these four ladies go for a briefcase worth its weight in gold.
Other news, Bruno Battaglia was involved in a fight with WCDL's Crackdown. Battaglia made a few derogatory remarks towards Crackdown which CD did not take kindly to. The two were seen fighting in the locker room area until security broke it up after CD has pounding Battaglia in the face with some vicious elbows. No word on what actions will be taken for this incident.
Top Story
On Worldwide Ep43, XGWL Owner: XtremeTony announced a 1st ever for XGWL, a Gold Certificate Ladder Match where the winner will get a title shot at any time of their choosing. There will be 2 Gold Certificate ladder matches at In Da House 5. 1 for the men which is good for the XGWL Ultimate Championship, and 1 for the Women for the XGWL Women's championship.
Here are the participants...
Men's GC Ladder Match
Sherman
Slash "The King of Hurt"
Tommy Kazarian
Exodecai
Patrick Hamburgh
Chris Klyne
Women's GC Ladder Match
Diama Diamond
Crymson
Alice Blackwell
Kendall Lewis
WCDL Talent to be promoted to the main roster?
On the next WCDL show, there will be a Fatal 4-way Promotion match where the winner will be promoted to XGWL. Here is the list of participants
Crackdown
Wrath
"The Grunge Master" Reece Logan
Sefa Fumatu
Note: If Wrath win, he must vacate the WCDL championship
3-Year Anniversary Show Preview
It's been 3 years since the start of XGWL, and will be live from both the place of the 1st Episode, and locale for In Da House 4 in San Diego, CA
Also, there are rumors that Sgt. Arturo Loco is back from his tour of Service in the Air Force, but for how long this time?
Confirmed Matches...
Releases
The following have been released from XGWL
Madison Skye
Vanessa Foxx
Jamie Jager
We wish them luck in future endeavors.
Draft picks rescinded
XGWL Draft Picks, Andreas Elliot & Josilyn Bellini failed to show up to signed their tenders, and XGWL management was forced to rescind their 3rd & 4th Round picks.
This will result in XGWL getting 2 Draft Picks in September's CAW Supplemental Draft
Female Fury 3 coming sooner than expected
This year's Female Fury will follow Malicious Intent, instead of being back to back CPV's with In Da House. There will be 1 Charged show in bewteen Malicious Intent & Female Fury 3, before the road to In Da House 4 begins. 
Challenge for Wrestlefest V
A few weeks ago, ACW Diva, Lindsey Lohan has issued a challenge for a rematch at Wrestlefest V.Earlier today, XGWL Honey, Tammy has accepted the challenge, and islooking forward in the rematch.
Tournament Bracket is set
Afterthe announcement by XGWL Owner, XtremeTony, the XGWL Honeys havestarted to form Tag Teams left & right for this 8-team Tournament.XGWL Honey, Ruby Carter has made a guarantee that she & Jade Kimwill win the XGWL Women's Tag Team titles.
XGWL Transactions
XGWL has parted ways with Current Buffalo Bills WR, Terrell Owens. We wish him luck in future endeavors.
All Post match interviews from In Da House 3
Tommy Kazarian's interview
Bob: Ladies and gentlemen the NEW SEA United States Champion: Tommy Kazarian.
*Loud uproar from crowd*
Bob:Tommy, first of all, congratulations on winning the SEA US Title andfor you it's been a hell of a ride to get to this night.
Kaz:Thanks, and yes, it has been one hell of a ride in order to get the USTitle from Andy. People did say that I had a snowballs chance in hellto beat Andy Morales tonight, but I proved the nay-sayers wrong and Icame out on top to win the title.
Bob: Now SEA already determinedtheir #1 contender for the title, how do you fell about defending itagainst one of SEA's top guns?
Kaz: Well, that's kinda interesting.I've never competed in SEA, but I've heard good things about theirbrand. Whoever is their #1 contender for this title, bring it on.
Bob: Now as far as XGWL goes, who do you have in mind as your first challenger?
Kaz:There's a well stacked roster with the likes of: Colt Cabana, JonathenMagnum, Danny Jackpot, Sherman, Dragon Boy, so really it's one of those'Let's just see what happens' moments.
Bob: Thanks for your time buddy.
Kaz: One last thing, shout out to the Dragons Den in Vancouver, BC, Canada for kicking my ass for the past few months and this ain't a win for me,for the Den, it's for you the fans, so thanks alot.
Andy's Post Match Interview:
Interviewer:Andy, You just lost the SEA United States Championship, I know you haveto be upset but what we wanna know is do you think you might ofUnderestimated Tommy Kazarian?
Andy: ..... You knowsomething......... *Grins*.......... I don't even understand whathappened........ I had everything planned and I lost...... I'm nottaking anything away from Mr. Kazarian. Did I underestimate him? WellMaybe...... Maybe..... One thing for sure I will not make the samemistake twice....
Interviewer: I take it that you are going to in....
Andy:Whoa ima what... Invoke my rematch clause? Actually. NO! Why? Plainsimple... So simple a cavemen can do it........ I have other plans upmy sleeve...
Tommy can enjoy his reign as SEA U.S champ because something tells me that his Title reign is gonna come up short....
*GRINS AND LEAVES*
A New Title for XGWL?
There has been demand by the XGWL Fan Nation about another title for XGWL,and XGWL Owner: XtremeTony is listening, and will make an announcementon the next XGWL Charged.
Other XGWL News
On the nextCharged, 3 titles will be on the line, including the SEA United Statestitle. The other 2 titles are the Women's title & Crucero title.Sources say that an SEA Wrestler will be challenging Tommy Kazarian forthe SEA United States title.
Show will be live from Compton, CA. Last time XGWL was in Compton was at the 1st In Da House on August 19th, 2007.

Card for the CPV
Featured Matches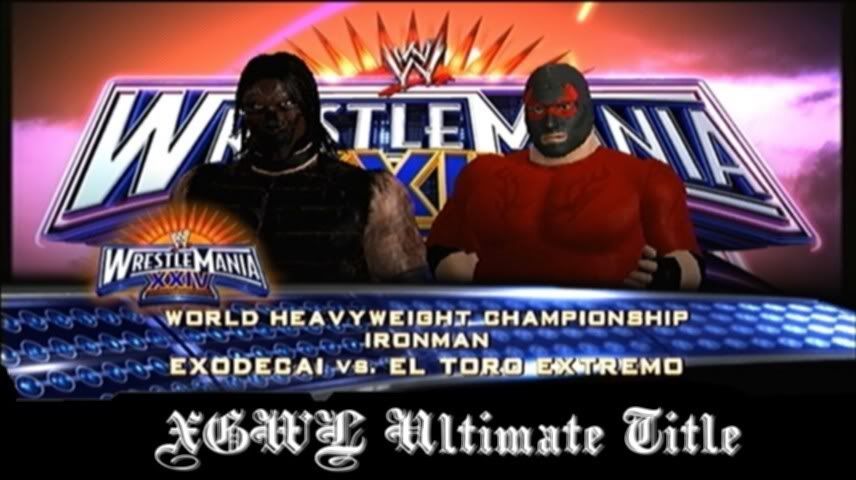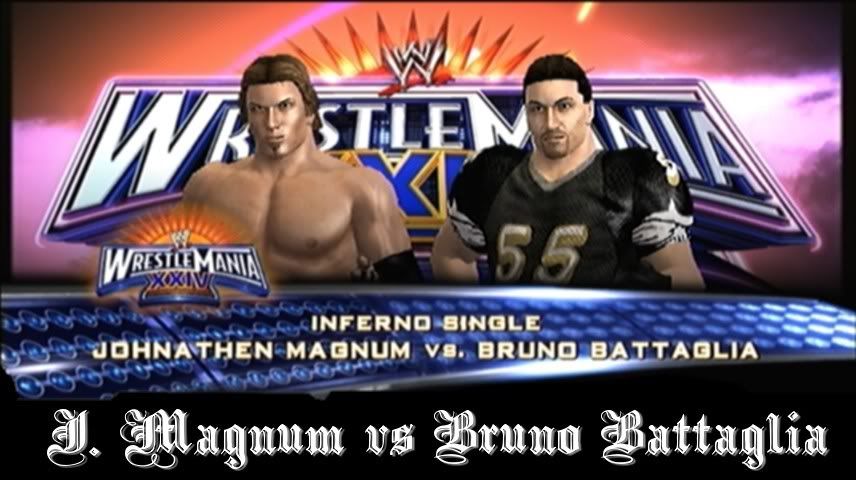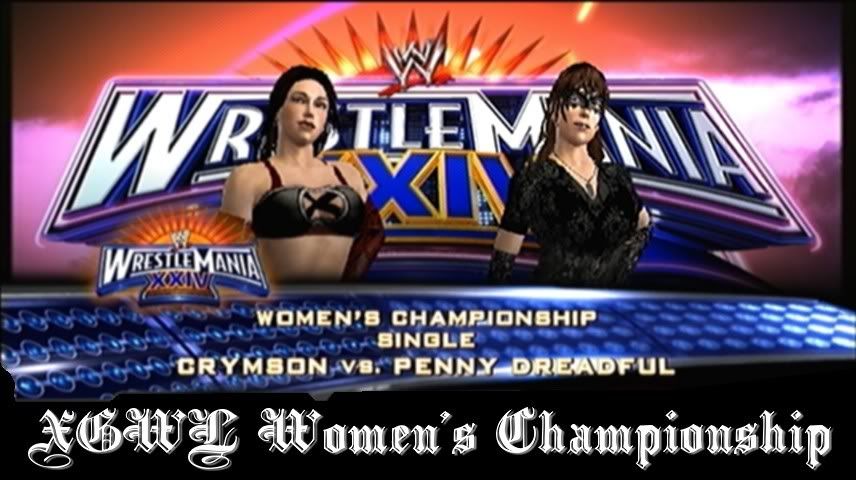 Also on the card...
XGWL Pro Championship

*Zodiack (c) vs Patrick Hamburgh
XGWL Tag Team Championship

*Team 619 (c) vs Team Deutschland
*Jimmy "Nightmare" Nicmeri vs Sky
*Apollo vs The Great D
Plus Much more...
On the PreShow
*Tila Tequila vs Nichole "Lucky" Waltman
*"Classic" Colt Cabana vs Jon Pryor
*Sheena Marie vs Cheerleader Melissa

Thug Life news



Matches are to be determined, but in the upcoming weeks, the shape of Thug Life will be revealed.

*XGWL Women's Champion, Sarah Warfield will defend her title against the winner of the XGWL Top Honey Tournament.

More news to be posted as is develops.
The next Worldwide to be at Camp Pendelton
As confirmed during the Broadcast for XGWL Charged Ep39, the next show for Worldwide will take place in Camp Pendelton in San Diego, CA. Steps have already been made to have the next Worldwide in the Marine Base.
The Return of the Xtreme Hour?
After 9 months of being recorded, the May 2008 episode of the Xtreme Hour will finally be released. Future shows on the other hand is in question. Depending on the demand.
New signees to XGWL
Within the past 2 weeks, XGWL has signed 4 new talents...
Spiral
Juana Andrea
Royce Da 5'9"
Signee to be named later
They'll be making their XGWL Debuts in the upcoming weeks.